Valerie V. Gafori, M.D.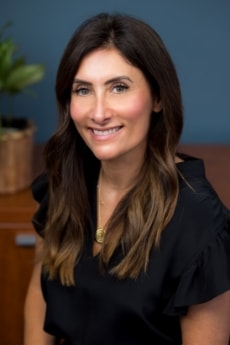 Dr. Gafori received a bachelor's degree in Physics from MIT in 1993, a master's degree in Biology from Stanford University in California in 1995, and her medical degree from the University of Medicine and Dentistry of New Jersey: NJ Medical School in 1999. She went on to pursue her post-graduate training at George Washington University in Washington DC graduating in 2003 after winning the OB/GYN Resident of the year award. She enjoyed private practice at Northern Virginia Gynecologists for one year specializing in general gynecology and obstetrics, before relocating to San Diego and accepting a position with us at IGO. Dr. Gafori is board certified in obstetrics and gynecology. Her practice at IGO encompasses the full breadth of women's health, with interest in both general obstetrics including high risk care, and gynecology, particularly laparoscopic surgery. Dr. Gafori is fluent in Spanish and Farsi and is a fellow of the American College of Obstetrics and Gynecology.
Educational Background
Undergraduate: Massachusetts Institute of Technology (MIT), Boston, Massachusetts
Graduate: Stanford University, Stanford, California
Medical School: University of Medicine and Dentistry of New Jersey: NJ Medical School, Newark, New Jersey
Residency: George Washington University, Washington DC
Board Certification
Diplomat, American Board of Obstetrics and Gynecology
Professional Affiliations and Societies
Fellow, American Congress of Obstetricians and Gynecologists
Member, American Medical Association
Member, San Diego County Medical Society
Professional Interests
Dr. Gafori's private practice includes the full range of women's healthcare including general obstetrics and gynecology, high risk obstetric care, and laparoscopic surgery. She has special interest in minimally invasive gynecologic surgery minimizing the recovery time for major surgeries. She is also trained to perform the newer essure procedure for permanent sterilization.