Jon H. Lischke, M.D.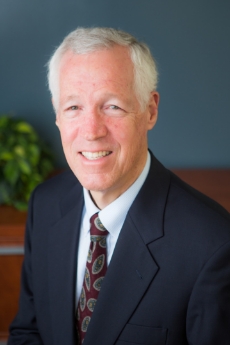 Dr. Lischke received his training in obstetrics and gynecology at the Stanford University and UCLA Medical Centers. While an officer in the United States Army, he was a battalion flight surgeon in Vietnam and later assigned to the Department of Obstetrics and Gynecology at the Presidio in San Francisco. Dr. Lischke began his private practice in La Jolla in 1975 and joined IGO Medical Group in 1999. He is dedicated to providing the highest level of gynecological care and the historically special relationship between the physician and his patient.
Educational Background
Undergraduate: Indiana University, Bloomington, Indiana
Medical School: Indiana University School of Medicine, Indianapolis
Internship: University of California at Irvine Medical Center
Residency: Stanford University Medical Center and University of California at Los Angeles, Center for the Health Sciences
Board Certification
Diplomat, American Board of Obstetrics and Gynecology
Professional Affiliations and Societies
Fellow, American Congress of Obstetricians and Gynecologists
Member, San Diego County Medical Society
Member, American Society for Reproductive Medicine
Member, San Diego Reproductive Endocrine Society
Professional Interests
Having delivered nearly 4,000 babies, Dr. Lischke now limits his practice to gynecology. His areas of interests are gynecological surgery including hysteroscopic and microsurgical techniques, infertility, contraception, and hormonal management of the perimenopause. He has presented medical topics of general interest on the cable network and has also contributed to the gynecological literature.