The IGO Medical Group Laboratory is a fully licensed and accredited clinical laboratory. Founded in 1982 in order to provide our patients with convenience and rapid results for hormone tests, it has since grown into a full-service laboratory. We can conveniently and confidentially obtain test specimens, conduct tests, and provide timely results so you can make better-informed medical decisions more quickly. This is particularly important for patients undergoing infertility treatment or menopausal hormone therapy.
The clinical laboratory is staffed by a group of licensed, highly trained Clinical Laboratory Scientists with years of experience conducting precise and accurate testing. Our Certified Phlebotomists are experts at obtaining blood specimens quickly and painlessly, and can calm patients in stressful situations.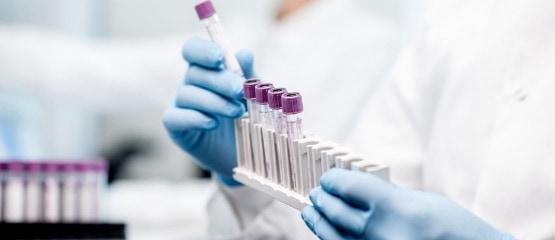 The IGO Medical Group Laboratory's Andrology Laboratory is a California-licensed Tissue Bank providing complete andrology services, staffed by highly trained Clinical Laboratory Scientists and Biologists with specialized training and years of experience in andrology and assisted reproductive technology procedures.