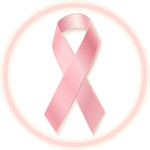 Existing federal law requires a written report of the results of each mammogram and requires a summary of that report to be sent to the patient. As of April 1, 2013 the California Health and Safety Code has been amended adding a requirement that the written summary also include a prescribed notice on breast density. If a patient is found to have dense breast tissue the following notice must now be included in the summary report:
"Your mammogram shows that your breast tissue is dense. Dense breast tissue is common and is not abnormal. However, dense breast tissue can make it harder to evaluate the results of your mammogram and may also be associated with an increased risk of breast cancer.
This information about the results of your mammogram is given to you to raise your awareness and to inform your conversations with your doctor. Together, you can decide which screening options are right for you. A report of your results was sent to your physician."
IGO Medical Group and the radiologists with whom we are associated have complied with this regulation and our reports include this information where appropriate. The link below will provide a printable information sheet taken from a brochure prepared by the American College of Radiology.
Download Breast Density Information Sheet
Any patient who receives a summary letter describing their breast tissue as dense is encourages to review this information sheet. Any questions or concerns remaining should be brought to your doctor's attention.